ate Biggs has recovered over $100 million dollars for her clients on their undervalued and underpaid insurance claims. Throughout the flood insurance industry, she is regarded as a fierce yet tactful adversary, establishing herself as a results driven lawyer who remains committed to helping her clients navigate through their insurance claims. Assisting home and business owners in rebuilding their property and their lives after a catastrophic loss has become the focus of her practice.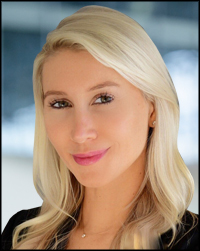 Ms. Biggs has been the lead attorney on thousands of first party litigation cases, heading litigation teams from Houston and New Orleans, in state and federal courts in Texas, Louisiana and New York. She is known for her work ethic and has extensive experience in all phases of litigation from discovery to depositions and hearings through to trial. She maintains her client's best interest as her first and foremost concern.
In one of the most recent storms, Ms. Biggs was an integral part of the litigation team that discovered fraudulent engineering reports used to deny flood policyholders' claims. This discovery led to FEMA's admission of fraud and systematic underpayments in the adjustment of NFIP flood claims. As a direct result, FEMA set up the unprecedented Hurricane Sandy Claims Review program, which led to additional payments for thousands of NFIP policyholders who were previously underpaid.
Ms. Biggs is a native of Southern California, who has called Texas home for the past 15 years. She graduated from Southern Methodist University in Dallas, Texas with honors. Attending South Texas College of Law on an academic scholarship she went on to graduate cum laude, with numerous academic achievements, including the dean's honor list and an academic merit scholarship. She was the only student in her class that passed the Texas bar before she graduated from law school. Ms. Biggs was also involved in the nationally recognized Mock Trial and Moot Court programs, and was selected as the best speaker at the Garland R. Walker Mock Trial Competition.
She is licensed by the State Bar of Texas and Louisiana and admitted to practice in various federal courts throughout the country.